Cocoon® Launches Graphite Series Bags and Sleeves Featuring GRID-IT® – Offering Sophisticated Protection with Unmatched Organization
New York City, NY, US – August 6, 2014 – Cocoon Innovations, the award-winning creator of stylish bags and cases, is excited to introduce the GRAPHITE SERIES, Cocoon's answer to the digital lifestyle.
The Graphite Series is about combining organization, protection and style. Cocoon's newest line of cases sports molded EVA shells, water resistant nylon exteriors, faux fur lined device compartments and, most importantly, built in GRID-IT® organizers.
The full-sized GRID-IT® Organizer inside Cocoon's SLIM backpack was so popular it had to be incorporated into the new GRAPHITE SERIES, a more stylized and protective line of cases. Utilizing a grid of rubberized elastic straps, the GRID-IT® allows you to store gadgets, cables and accessories vertically, eliminating the need to ever have to dig through your bag again. Thanks to GRID-IT® technology, these cases are not only stylish but slim and protective, too.
The GRAPHITE SERIES was designed for the style conscious, digital lifestyle consumer. With wood zipper pulls, gunmetal hardware, and cutting edge design, these cases look as good as they perform.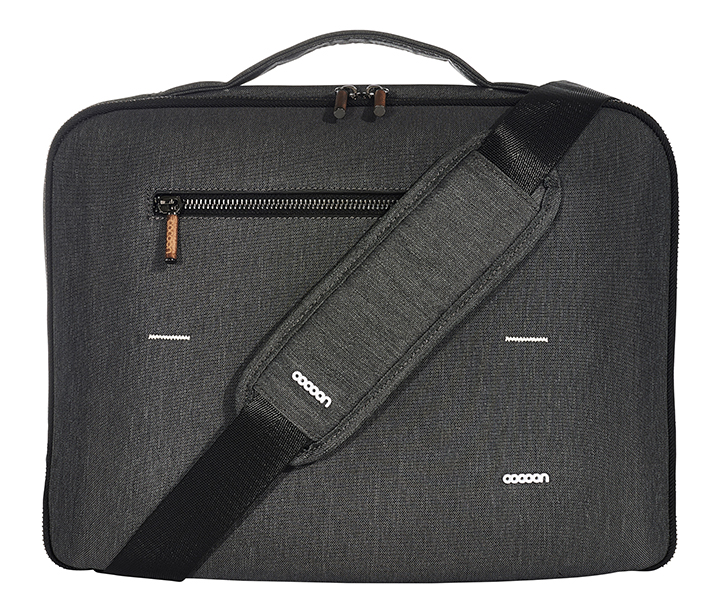 The Graphite Series is available exclusively at Cocoonbags.com, Apple.com, Apple retail stores world wide. Prices range from $49.99 - $99.99
Follow Cocoon on Twitter @cocoonbags or on Facebook for the latest news on the company's complete line of award-winning bags and cases.
About Cocoon Innovations, LLC
Cocoon® is a device case company that specializes in organization. Our bags and design aesthetic are centered around the award winning GRID-IT®, a patent-pending series of interwoven elastic straps designed to store all of your personal items in the most intelligent way possible. Cocoon® is based in NYC.www.cocoonbags.com

Media Contact:
Dov Friedman 212-448-7636 [email protected]